The Grand Theft Auto games are some of the most recognizable video game properties on the planet. Their massive success has contributed directly to the prominence of developer Rockstar Games. In fact, Rockstar's website lists 14 iterations of the GTA franchise. This begs the question, why has this cultural phenomenon not found a home on the titular Nintendo handheld?
ADVERTISEMENT
Article continues below this ad
The Switch is home to some of gaming's most popular titles. Since its release in 2017, the console has become a fan favorite. Despite that, GTA V, the franchise's golden child, has been mysteriously absent from the handheld.
ADVERTISEMENT
Article continues below this ad
GTA V eludes the Nintendo Switch
The Nintendo Switch is one of the best handheld consoles on the market right now. With its plethora of appealing titles and a portable form factor, it's no wonder it enjoys the dominant market position it does. However, one game that has eluded the console is the 2013 smash-hit GTA V. There could be a myriad of factors that play into this, not the least of which would be profitability.
But an important factor that might be a limitation for Rockstar could be the Switch's hardware limitations. The portability of the Nintendo Switch is one of its foremost selling points. But it introduces a severe hardware limitation. As GTA V is one of the most technically impressive games Rockstar has ever created, it would require similar power to boot. With Switch's already aging hardware, this becomes a point of contention.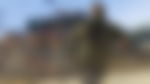 Even with Nintendo's recent implementation of FSR, there's no telling if the Switch can handle the vast open world of GTA V whilst maintaining a stutter-free frame rate.
ADVERTISEMENT
Article continues below this ad
Significantly, porting GTA V to the Switch is in itself a gargantuan task for Rockstar to undertake. The studio is already busy developing the next-gen version of the title for Xbox Series X and PlayStation 5.
Additionally, Rockstar Games recently confirmed GTA 6 is under development. This further clogs up their already busy development pipeline. It would be highly unlikely for the studio to devote resources to a Switch port amid more lucrative possibilities.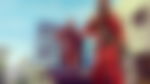 ADVERTISEMENT
Article continues below this ad
WATCH THIS STORY- Worst Harry Potter Games Ever
However, it is not all doom and gloom. GTA The Definitive Edition is available for purchase on Switch. And while Switch owners don't have access to top-seller GTA V, Rockstar could bless gamers with a Switch port of the upcoming GTA entry.