Grand Theft Auto is a fascinating franchise with a lot of scope for players who love open-world environments and exploration. GTA also offers its players a wide range of driveable cars. And it seems like one lucky player recently found a bunch of exquisite supercars in GTA 5.
ADVERTISEMENT
Article continues below this ad
YouTuber and gamer Nought published a video on his channel in which he showed viewers how he discovered four "zillionaire" cars inside GTA 5. "Zillionaire" is the term Nought used to describe the supercars he went on to own eventually.
Well, to be precise, he actually indulged in theft to obtain them. Since we are talking about a Grand Theft Auto game here, that's a common practice among most of the players. And this GTA player is no exception, indulging in the same acts as his fellow players.
ADVERTISEMENT
Article continues below this ad
DIVE DEEPER
GTA 5 fan becomes an in-game Lamborghini zillionaire!
Speaking of his quest for zillionaire cars, the YouTuber and gaming fan firstly tried to go after a Lamborghini Reventon. The real-life supercar is stunning, and even in the video game, the car manages to retain its stunning-ness. When looking at the car, Nought tells how great the vehicle appears to be, in terms of its color design inside GTA 5.
Then we get to see a second Lamborghini in GTA 5 with a somewhat similar color pattern as the first vehicle. This one also looks breathtaking, what with all the modifications. The same is the case with the third supercar as well. It's just another gorgeous Lamborghini.
Just before the end of the video, the fan successfully steals the fourth zillionaire supercar. Well, this one turns out to be a Lamborghini Terzo Millennio. In comparison, it probably appears to be the best-looking car among all four Lamborghinis.
ADVERTISEMENT
Article continues below this ad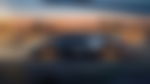 The player was amazed by the cars. However, all the cars being a Lamborghini can simply be a big coincidence. It's such a rare thing to happen in a video game.
Presently, fans of the GTA series are deeply curious about the first official announcement on the next major installment in the open-world saga, Grand Theft Auto 6.
ADVERTISEMENT
Article continues below this ad
It will be interesting to see when the developer and publisher reveals the highly anticipated game.
WATCH THIS STORY: Toughest Video Game Bosses of All Time