Game For Peace, the Chinese version of the popular mobile battle royale game PUBG Mobile has brought in a new event in their game following the start of the Beijing 2022 Winter Olympics in China. The update will give the players a chance to take a break from serious gaming and instead come together to enjoy the mode themed on the international event.
Game for Peace Winter Olympics event will feature the actual Olympics park
The event is playable in the classic battle royale mode of the game. Players can toggle the mode on or off according to their preference from the map selection menu. It is to be noted that the event is only accessible via the Erangel map. In this mode, the Olympics park where the event is being held in real life will spawn as part of the game.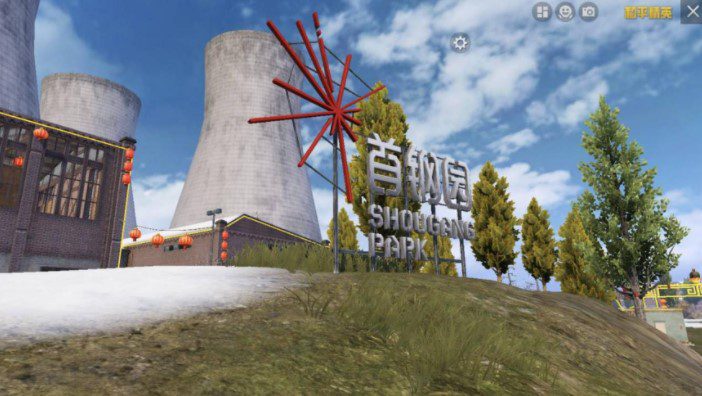 The park is in fact the actual Shougang Park where the Olympic Games are being hosted. This will be available near the town of Mylta Power in southern Erangel adjacent to the smokestacks of the power plant. 
The Winter Olympics park will be a no-weapon zone
The developers have also taken adequate measures to make sure that players have a fun time playing the mode without having to worry about getting their fun spoiled by enemies trying to take them down. The park has been made a no-weapon zone, and any player who enters the park will be disabled from using any weapon to kill another player as long as they're in that specific area.
This will allow everyone in the lobby, teammates and enemies alike, to come together to have a bit of harmless fun and play minigames together in the park in a game that otherwise requires killing other players to win. This is a really unique and well-thought-out feature and will bring the best out of the decision to implement this model in the game.
Winter Olympics event to provide players a break from generic gaming
Game For Peace has long been known as the most well-optimized, futuristic, and well-planned version of the PUBG Mobile games and it surely is worthy of keeping that title. The fan service is as good as it ever was and the hard work put in by the developers every update is visible.
This is a unique update that will surely entice players into playing the event mode and have a break from generic gaming and instead have some fun and relax with everyone for a moment.
For more Mobile Gaming news and updates, join our WhatsApp group, Telegram Group, or Discord server. Also, follow us on Google News, Instagram, and Twitter for quick updates.