Users of the internet will find it hard to be unfamiliar with the YouTuber MrBeast. The massively popular YouTuber has blown up since his debut, and he often takes up wild and outrageous projects.
ADVERTISEMENT
Article continues below this ad
He started off his journey with his first subscriber and friend, Chris. Chris is MrBeast's childhood best friend. It looks like he stuck by his side through thick and thin. And, it doesn't seem like MrBeast has forgotten Chris' contribution and support towards his success.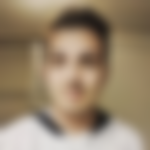 ADVERTISEMENT
Article continues below this ad
It looks like Jimmy Donaldson, aka MrBeast, invited Chris Tyson for a video of his. The video was uploaded on the streamer's gaming channel that can be found here. It looks like Chris Tyson, amongst others, was making some serious bets involving Minecraft.
WATCH THIS STORY: Toughest Video Game Bosses of all time
Christ Tyson misses out on reward by MrBeast
The video consists of basically a colosseum-type showdown between a variety of custom mobs. The mobs ranged from mutant zombies to Army soldiers to fully kitted out tanks to even ancient and epic Elder Dragons.
However, the video had a twist. The guests, the likes of Chris and Chandler, had to bet on which entity would win against their opponent. The reward for this would be a whopping 10,000 MrBeast chocolate bars.
The video started off with a battle between 10 mutated zombies and 250 military soldiers. Chris bet that the soldiers would be no match for the likes of the zombies. When the battle started, the zombies started out strong and demolished, wave upon wave of soldiers. However, the soldiers turned the tide, ultimately defeating the zombies.
ADVERTISEMENT
Article continues below this ad
This loss was a rough start for Chris. His luck didn't seem to be getting better at the end of the video either. In a showdown between multiple ancient Endermen and a Giant Ender Titan Dragon, it seems like Chris bet on the wrong horse once again.
The battle was epic. Thanks to the subliminal editing, the scale and intensity of the battle seemed no less than the likes of an anime battle. For a rudimentary game such as Minecraft, this is really impressive.
Ultimately Chandler won the channel and was the lucky winner of 10,000 MrBeast candy bars as well.
ADVERTISEMENT
Article continues below this ad
DIVE DEEPER