For a UFC fighter, training is as essential as breathing. It is a demanding sport and requires years' worth of conditioning to compete at the top level. Accordingly, one can easily find these top athletes grinding away religiously in the Gym. Unless you are Jorge Masvidal, in which case you can not only skip on training but treat yourself to some refreshing Call of Duty instead.
ADVERTISEMENT
Article continues below this ad
'Gamebred' has a significant presence on YouTube, as his channel 'Jorge Masvidal' has over 800,000 subscribers. This is where you would find a peculiar-looking video showcasing the fighter having some fun playing his favorite video game.
ADVERTISEMENT
Article continues below this ad
Jorge Masvidal is addicted to Call of Duty
The video titled "UFC's Jorge Masvidal Skips 2 Training Sessions To Play Call of Duty (Throwback)" shows Jorge having the time of his life. It offers viewers an intimate and somewhat amusing look into his life and is definitely a must-watch for fans. The video starts with the star fighter fixing himself a plate of breakfast as the camera follows him around.
Jorge soon reveals to the audience he likes video games, but one title strikes his fancy much more than others. It is none other than the iconic FPS franchise, Call of Duty.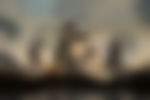 For fans wondering why that is, you can hear it straight from the horse's mouth. 'Gamebred' claims Call of Duty "keeps your reflexes sharp."
ADVERTISEMENT
Article continues below this ad
It seems like he was keen on training both his body and mind. Keen enough to spend hours in-game, when he was supposed to be at the gym training instead. As you can imagine, his coach Juan Carlos Faraldo wasn't stoked about that. He called the fighter to remind him of his schedule; however, when Jorge refuses to pick up the call, Juan shows up at his place instead.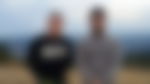 WATCH THIS STORY- Highest Selling Pokemon Video Games of all time
ADVERTISEMENT
Article continues below this ad
Juan hounds him about training as 'Gamebred' even receives a slap to the cheek. But in a surprise turn of events, Jorge lures his coach into playing the game with him as they rack up kills round after round. It's a hilarious video, to say the least.
Jorge Masvidal is coming off of a loss against Colby Covington at UFC 272. It was an exciting battle that resulted in a unanimous decision in favor of the latter.