Scalpers have made shopping for consoles during the pandemic tough by using bots to buy new consoles and graphics cards that have made it seemingly impossible to get a new piece of gaming hardware. Manufacturers have also been faced with chip shortages reported to last until at least 2023.
Here are the best ways to hunt down a PlayStation 5, Xbox Series X/S, NVIDIA and Advanced Micro Devices (AMD)'s latest graphics cards.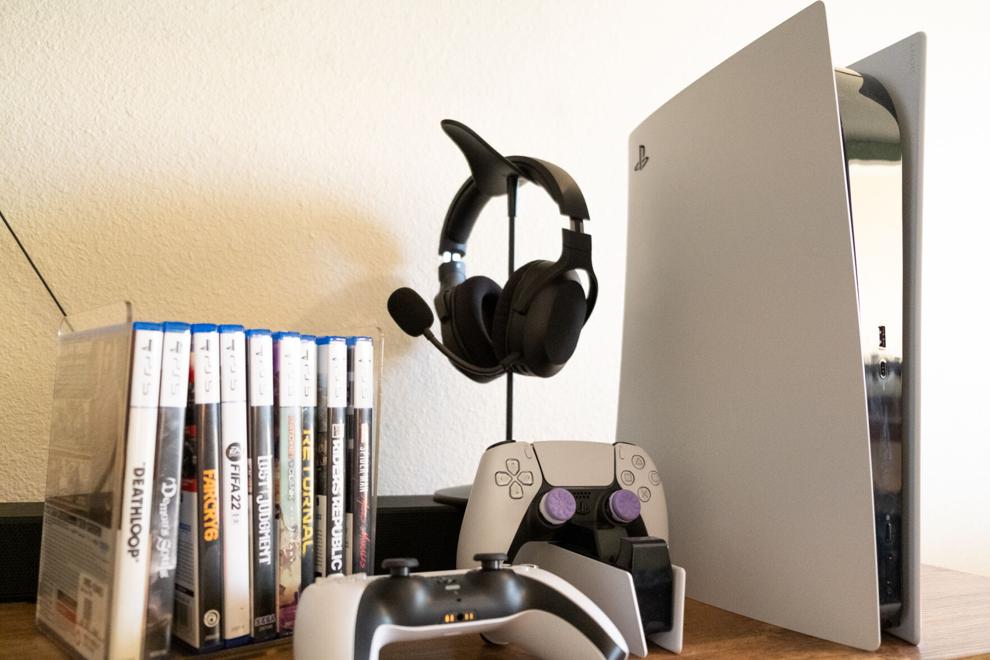 1. Social media is your friend
Social media can be a nightmare with trolls, spoilers and the constant cycle of horrible news filling your timeline. But it can also be your best friend, especially if you are a gamer wanting to play "Demon's Souls" on the chunky black and white PlayStation or "Forza Horizon 5" on the equally odd-looking new Xbox consoles.
For one, major gaming outlets like IGN and GameSpot have Twitter accounts dedicated to keeping followers updated on deals and what is in stock at major retailers. To spot these official accounts that frequently tweet great information, search for @IGNDeals or @GameSpotDeals.
For an unofficial account, Wario64 is a must-follow. Similar to IGN and GameSpot, this account displays constant details on where and when you can buy a brand new console, game or computer part.
The final social media tip, especially when it comes to Twitter, is to set alerts to get notified of new posts. Push notifications can be annoying but a lifesaver if you are searching to upgrade your gaming setup. 
2.  Automatically fill in your information
Whether it is your preferred payment method from a credit card orto Apple Pay, make sure everything is set up automatically to fill in your payment and address. Speed is necessary as plenty of other people are racing against you to snatch that new PlayStation or Xbox.
Some major retailers may not have security systems to fight against bots, like not having Completely Automated Public Turing test to tell Computers and Humans Apart, or CAPTCHAs. Therefore, you need every advantage, like saving your address and cards to fly through the cart, which leads nicely to the next point.
3. The cart is not your friend
For a hungry customer wanting to put down hundreds of dollars for their preferred system, you will need to know that a shopping cart is not your friend. No, not a physical shopping cart, but a virtual one. As you race to beat potential scalpers or people wanting to buy the item for themselves, having your Xbox in the cart does not guarantee that you'll get it. 
While keeping that in mind, it is best not to get distracted or try to add anything else to your cart, like additional controllers or games. That can wait. An RTX 30 series or Series X could get snatched while browsing for anything else to purchase.
4. Sign up accounts
E-mails can get annoying as some companies love to send us a plethora of marketing material in hopes of tempting someone into spending money that they do not have. But, in this case, it is a smart move. Common retailers such as Walmart, GameStop and Target, register your email in hopes of getting an exclusive on when restocks will be happening.
5. Be open-minded to alternatives
Having your heart set out on the disc-less or disc drive versions of the PlayStation 5 or the Series X or Series S could provide issues for you down the line when a store has stock of either console. For PlayStation users, it is less dramatic outside of the $100 difference. 
Xbox fans have to think about the differences in the hardware as the Series X is significantly more powerful than its smaller counterpart. If you are desperate enough, you might need to pay more or less than what you expected.
The same applies to Personal Computer (PC) gamers. Adding a new graphics card does a lot for your performance and graphical fidelity. The new NVIDIA and AMD cards will prepare you for some of the hottest releases for this year like "Elden Ring" and "Starfield." 
While you might want to drop $1,500 on the RTX 3090, with supply being what it is, then you might have to go down to the 3080 or 70 for significantly less money but still mighty power.