You probably shouldn't try to buy or sell Elden Ring runes on eBay, but in case you're wondering, that is a thing now. A quick search on eBay reveals dozens of listings offering millions of runes for anywhere from $10 to $25, with some listings advertising hundreds of millions of runes for several hundred dollars. So far, it looks like a few hundred listings have sold through.
Since there's no way to directly send runes (the currency players use to level up) from one account to another in Elden Ring, these gray market deals are going down like a classic MMO item swap. The seller sets a time and a place, summons the buyer into their world as a co-op partner, drops the agreed-upon number of runes on the ground for the buyer to pick up, and the two part ways.
At least, that's how it's supposed to go down. While some of these sales seem to be going through as intended (Eurogamer's Ed Nightingale bought some runes himself so we wouldn't have to), the whole thing is probably a bad idea.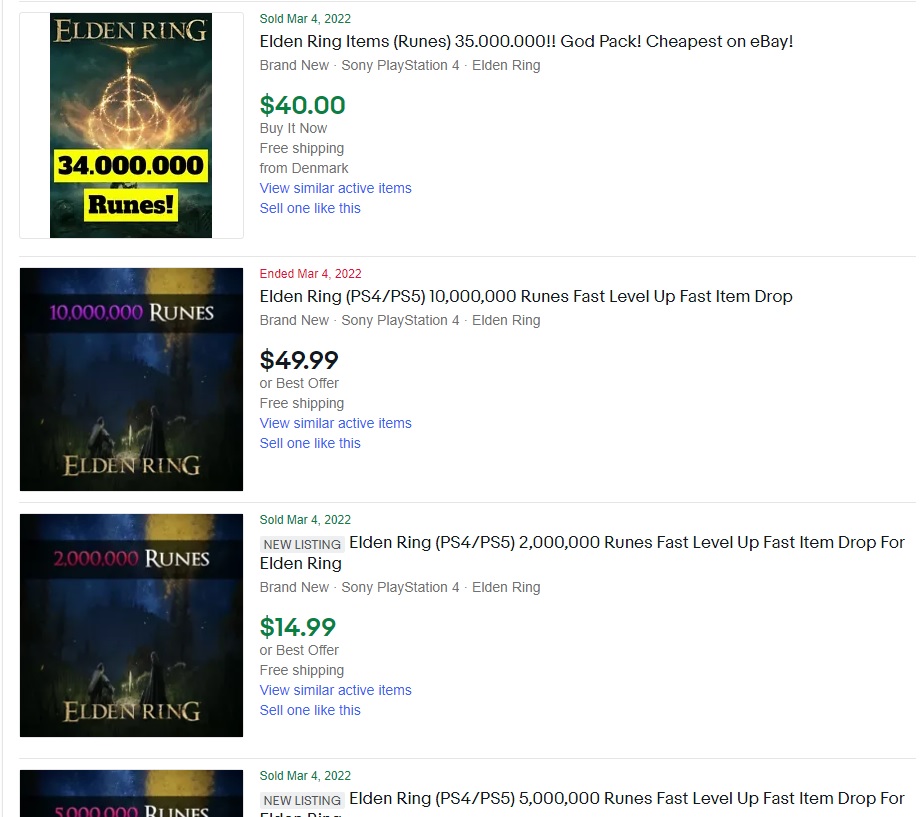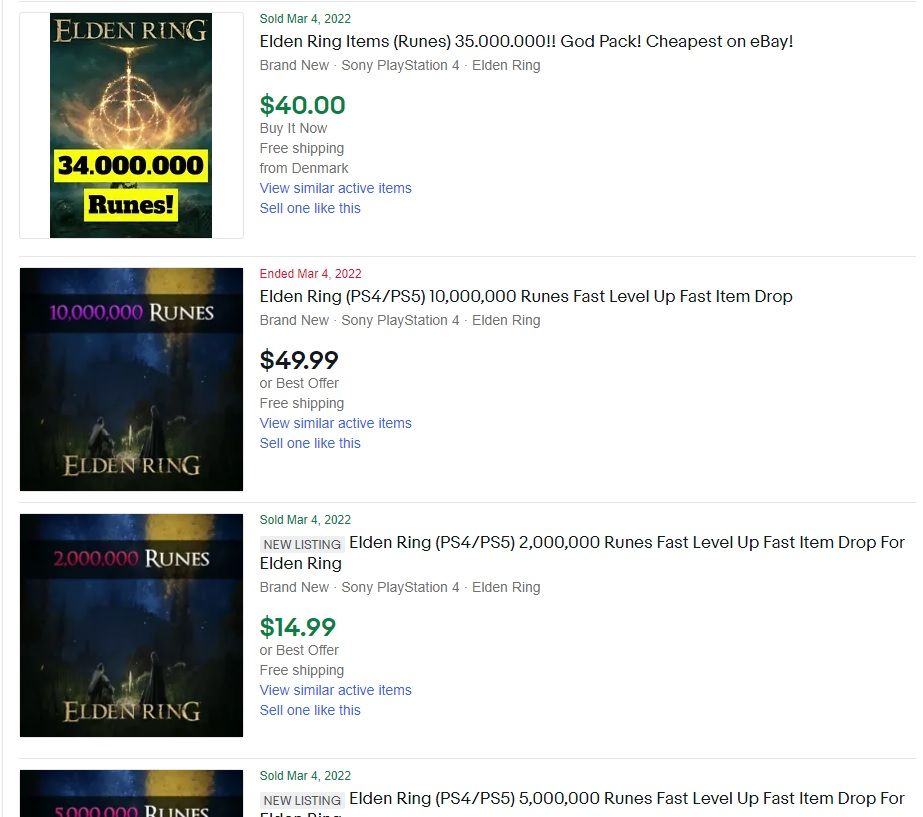 For one, you could be wasting your time with a scam, but it's also worth noting that (per IGN) buying or selling items with real money violates Elden Ring's Terms of Service. Players who participate in these illicit trades leave themselves open to FromSoftware wiping their runes wallet remotely, suspending their account, or even getting banned.